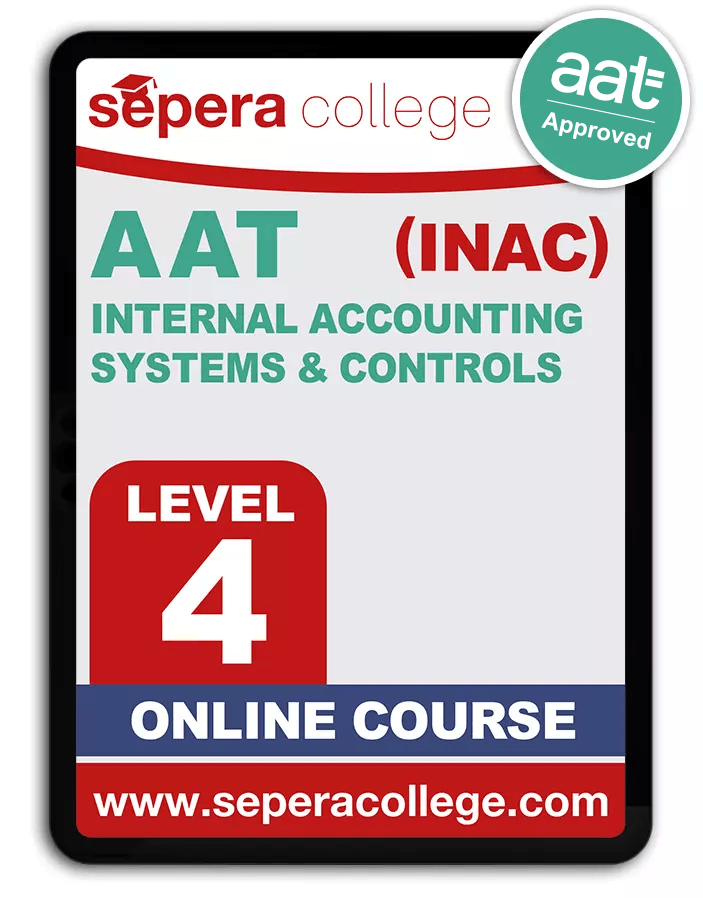 AAT LEVEL 4 – (MODULE 3/5) – Internal Accounting Systems and Controls – INAC – (ONLINE COURSE)
All organisations must guard against fraud through good control systems. However, many businesses underestimate both the probability and impact of employee fraud. Those working within the accounts department play a pivotal role in guarding against misuse of resources, and the key aim of this unit is to provide students with the tools to evaluate internal controls and recommend improvements.
Students with Sepera Membership, get a 10% discount on checkout.
Description
Internal Accounting Systems and Controls
AAT LEVEL 4 – (MODULE 3/8) - (INAC) is a module of the following courses: