Invest in Yourself & Earn an AAT Qualifications
Book Exams
Students with Sepera Membership can purchase exams and courses online / webinar courses at discounted prices.
Please, log in to your membership account to book exams.
BOOK NOW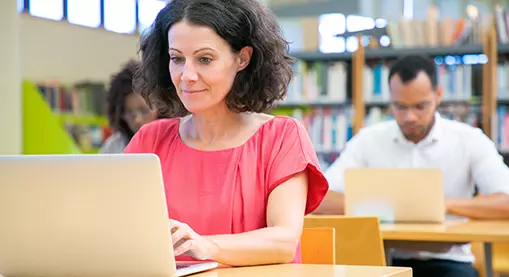 Book Exams
Students without Sepera Membership pay full price.
We recommend purchasing a membership first and then purchasing the exams to save money.
BOOK NOW
Sepera Membership
Get a 10% discount on all future courses undertaken. Access to hundreds of discounts at UK retailers via TOTUM.
Discounts on all exams!
BUY NOW
Understand What an AAT Exam Centre Is
An AAT Exam Centre is a registered facility where you can take the AAT Accounting Exams or AAT Bookkeeping Exams to become an Association of Accounting Technicians (AAT) qualified professional. It must be a registered centre with approved approved invigilators, security and facilities. The AAT offers exams in thousands of centres worldwide to help candidates from different backgrounds access the qualification without needing to travel long distances.
At Sepera College we have our AAT Exam Centres in three locations.
In London, Manchester and Opole (Poland).
Taking the AAT exam is an important step in your career journey, so it's essential that you choose a suitable and convenient AAT Exam Centre. 
You can find the list of AAT exams and fees related to them on our website in the "Exams & Qualification Fees" section
How to book a place for the AAT exam at Sepera College?
It is very easy. Choose one of the two options above.
The first option is booking the AAT exam for Sepera College students who have purchased a Sepera College membership. Membership lowers exam prices and saves you money. Booking is possible after logging in to a student account with a lifetime membership of Sepera College.
The second option is booking AAT exams for all students who do not have separate membership at standard prices without discounts.
In both cases, after going to the form, we choose the location of the examination centre where we want to take the AAT exam. Select the exam you are interested in and make the payment.
You can also purchase multiple exams at one time. Dates for other AAT Accounting Exams or AAT Bookkeeping Exams can be arranged with our office via email info@seperacollege.com or telephone +44 (0) 203 865 7964