Interest Free Loans Available
Sepera College is providing interest free loans available to students AAT L.2, AAT L.3 and AAT L.4.
Enrol Today and Pay Later
With our flexible payment options to suit you, it's easy to spread the cost of your course with low monthly payments. The way you pay for your course is flexible. We believe that your personal circumstances or finances should never get in the way of your education and shaping your future.
At Sepera College we help you choose the best payment option to suit you. 
You can pay for your course upfront or spread the cost across monthly payments.
We understand that sometimes paying a lump sum of money can be difficult, especially if you are on a tight budget. We have teamed up with Klarna which means we can offer 3 equal payments for your course much easier to manage.
Spread the cost of your course and choose a finance term up to 18 months to suit you. 
We're also currently offering 0% deposit which means you can enrol today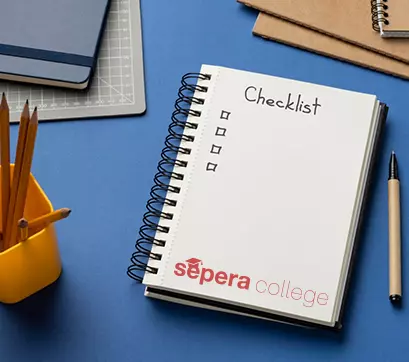 In order to be accepted for a finance plan with Klarna, you must meet the following requirements:
Don't think you'll qualify?
Please do not worry. As we believe that nothing should be getting in the way of you studying and achieving your goals, we have alternative payment options that may be more suitable to your circumstances.
Just give our team of friendly education specialists a call
or book a call back using the enquiry form on this page.
They will be happy to talk through your options and arrange a payment plan to suit you.
Please fill out our form, and we'll get in touch shortly.