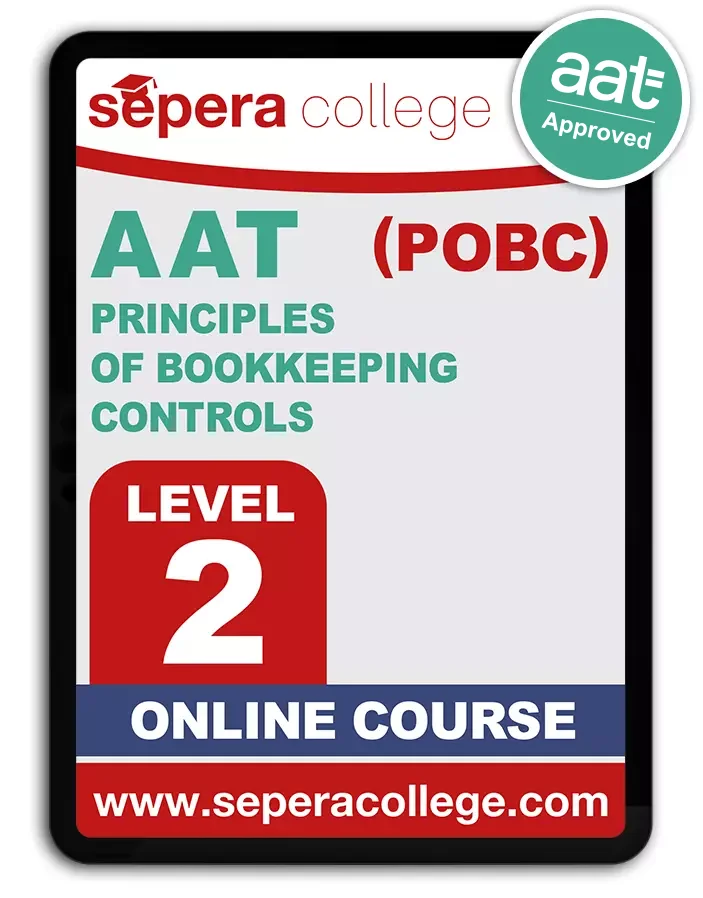 AAT LEVEL 2 – (MODULE 2/4) – Principles Of Bookkeeping Controls – POBC – (ONLINE COURSE)
This unit builds on the knowledge and skills acquired from studying Introduction to Bookkeeping and explores control accounts, journals and reconciliations. Students will develop the ability to prepare the value added tax (VAT) control accounts as well as the receivables and payables ledger accounts. They will use the journal to record a variety of transactions, including the correction errors. Students will be able to redraft the initial trial balance, following adjustments.
Students with Sepera Membership, get a 10% discount on checkout.
Description
Principles of Bookkeeping Controls
AAT LEVEL 2 – (MODULE 2/4) - (POBC) is a module of the following courses: